Our rooms in the Spreeparadies Spreewald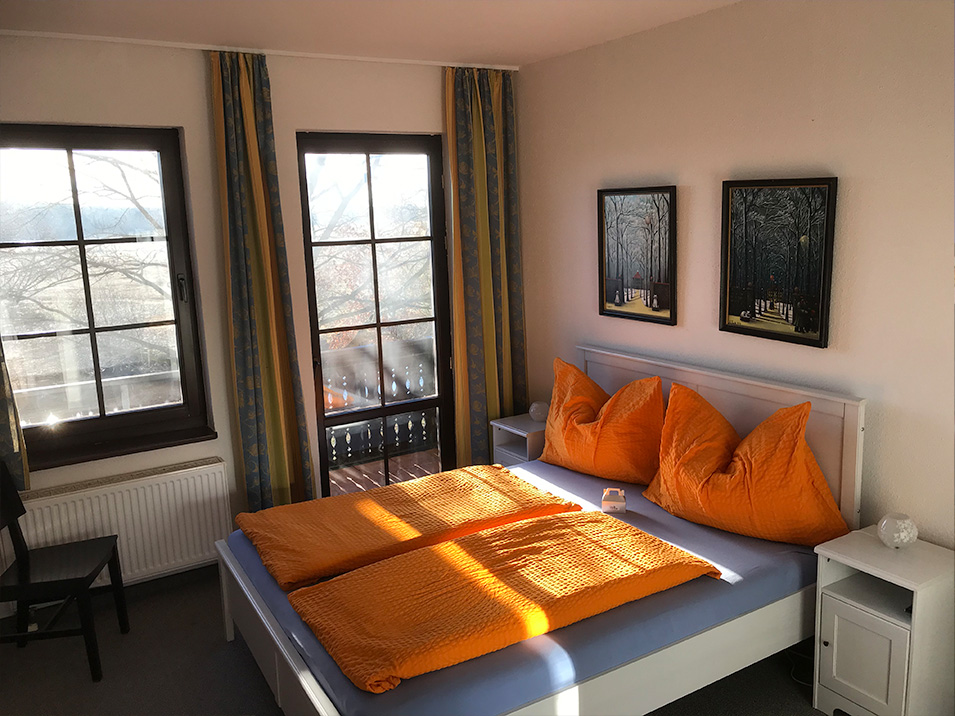 Our house directly on the Spree
Our house has 9 double rooms, 8 of them with private bathroom, TV and internet. Two rooms in the Spreeparadies have balconies with a view of the Spree. Almost all rooms of the vacation house offer a view of the Neuendorfer Lake or the Spree.
Our rooms are non-smoking
Well-behaved and well-groomed dogs are welcome in our house. For four-legged friends the area is a vacation paradise. The Spreeparadies offers you a large living-dining room with bar and fireplace for quiet relaxed conversations or planned and spontaneous celebrations. The barn door-like large double doors provide a direct connection to the terrace and offer smaller as well as larger groups the possibility to spread out.
Sufficient space for meetings and celebrations
A separate hall is available for company offsites, meetings, seminars, courses and trainings, or celebrations. A barn door-like exit to the terrace creates a friendly atmosphere with optimal lighting conditions and offers a wide spectrum for using the space with a smooth transition between indoors and outdoors. Health-oriented courses will appreciate the proximity to nature.
For larger celebrations, the rooms can be connected with each other. The large terrace with a view of the Spree invites you to celebrate. The brick grill inspires BBQ and provides a relaxed atmosphere for your party or evening cocktail among friends. A private parking lot directly in front of the house ensures your convenience and also accommodates boat or horse trailers for you.
The professionally equipped kitchen appeals to all ambitious amateur chefs who have always wanted to cook in professional style. If you are planning to be pampered, there is plenty of space for your personal catering team to prepare. Additional adjoining rooms for storing supplies for your parties are automatically rented to you in our cottage. Men's and women's washroom at ground level with direct access to the living or party rooms are located at the main entrance. The slipway in front of the Spreeparadies and the in-house jetty offer you the possibility to launch your boat quickly and easily.